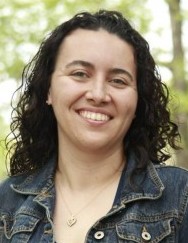 Mrs. Terra Solomon is the teacher for the 3rd and 4th grade classes of MCA.
Message from the teacher.
Week of September 19th through 23rd
No New Messages.
Notes for all students
* Please remember to send all supplies that were listed on the Supply List if you have not already provided.
* All students will need a Lunchbox with cold pack.
* Backpacks are optional, but recommended, just to keep up with belongings.
* ALL ITEMS MUST BE LABELED WITH CHILD'S NAME